Restaurant
Enjoy a delicious meal directly at the Hinterrhein
A restaurant where you can take a break, relax and enjoy yourself
Even in the older days, the Rania was a place where people gathered together. At that time it was a well-known meeting place for fishermen on the Hinterrhein. Today, the guests are rather more mixed, with travellers who are passing through, nature lovers, sports enthusiasts, camping fans and residents.
You can reach us via +41 (0)81 661 11 62
Here you can reach us for registrations at the campsite and also for reservations in the restaurant.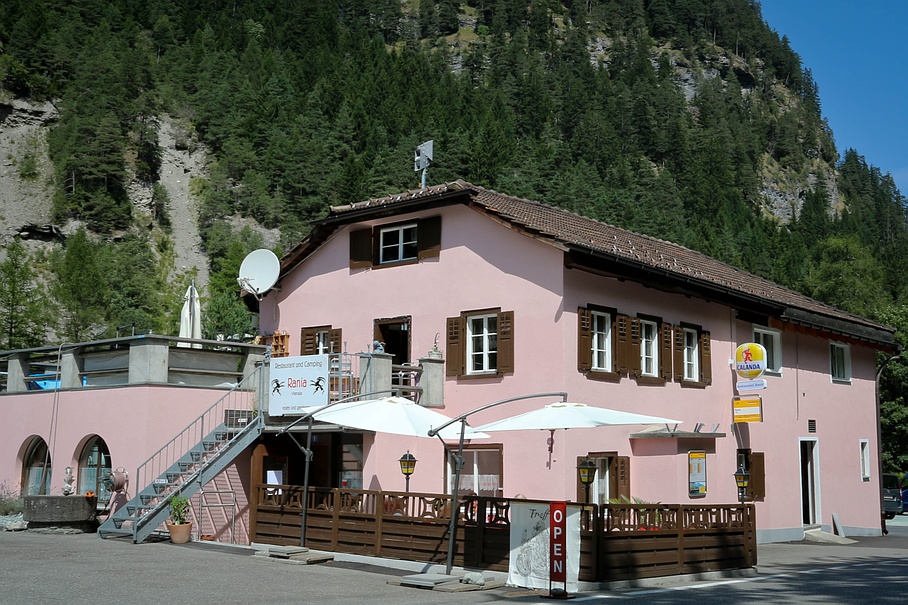 Stop by for a bite to eat at Restaurant Rania! The home cooking delights palates equal if young or old. Relish our Grisons specialties as well as other à la carte dishes. Enjoy a glas of wine to your chosen dish or a digestif afterwards.
On reservation, we also offer meat and cheese fondue as well as Raclette fun in a cosy atmosphere. Grilled specialties are also served by our chef all year round.
And do not miss: every 1st and 3rd Saturday of the month, the Rania team will be waiting for you at Stubeta with dinner from 20:00. Choose from the "small card" or enjoy our surprise menu!
Visiting our restaurant will complete your day trip or your stay on our campground. We naturally welcome well-behaved dogs.
The restaurant has two rooms to stay and rest: the Säli and the Stübli. And now there is a separate fumoir in the restaurant.
The Rania team is looking forward to seeing you!